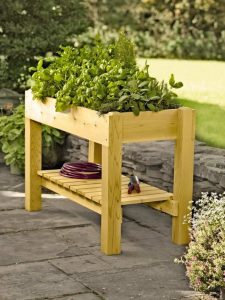 Workshop around the design of a "wicking bed" in a planter. It is a soilless growing system that is self-sufficient in water and nutrients.
2 possible options:
– We demonstrate to the staff how to fill it step by step, from the water supply at the bottom of the planter to planting the fruits and vegetables!
– We come with planters (balcony type) and everyone makes their own "wicking bed" and leaves with it.