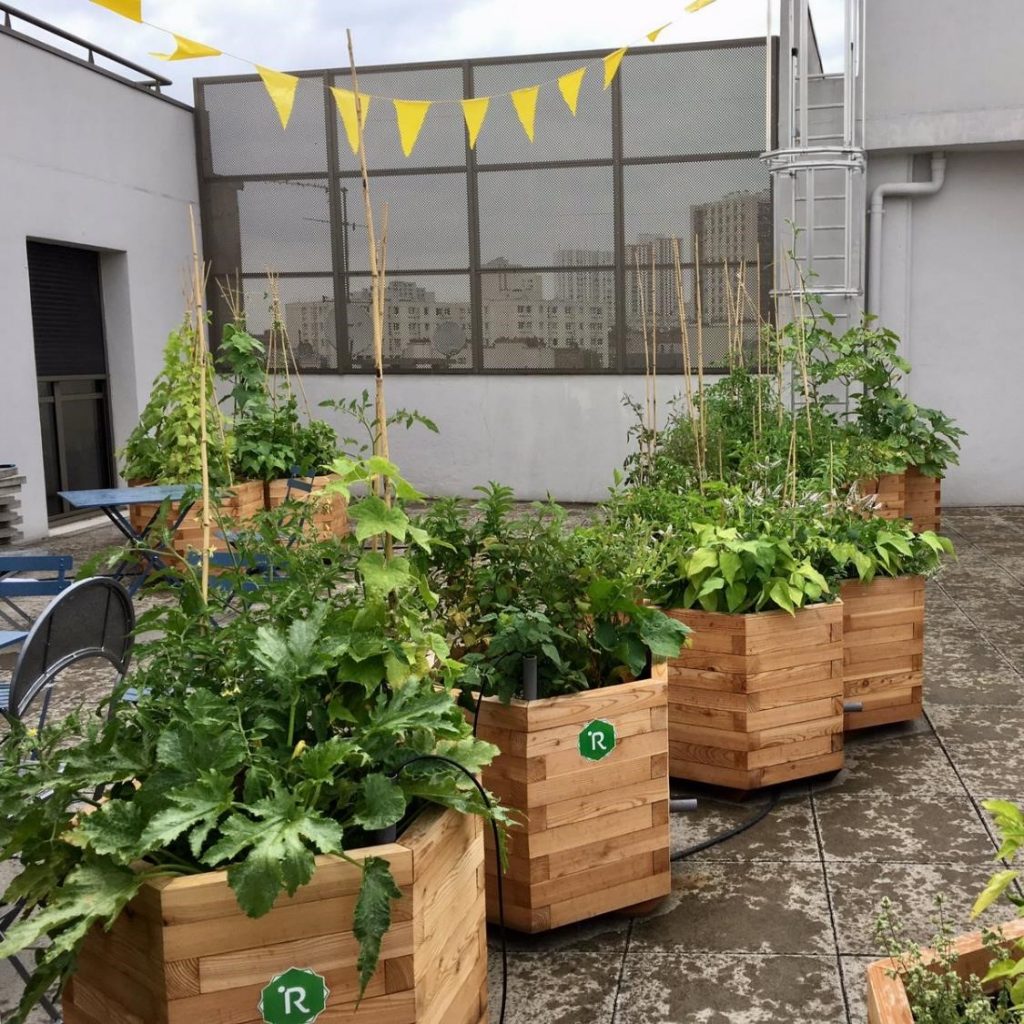 We have designed a self-sufficient water and nutrient growing tray to ensure optimal plant development while taking inspiration from nature. This planter integrates a water reserve as well as irrigation pots allowing a great saving of water.
Several years of experimentation have enabled us to develop a highly productive substrate composed entirely of urban waste (mushroom farm residues, compost, brewery distiller grains, etc.).
Nothing is lost, nothing is created, everything is recycled!